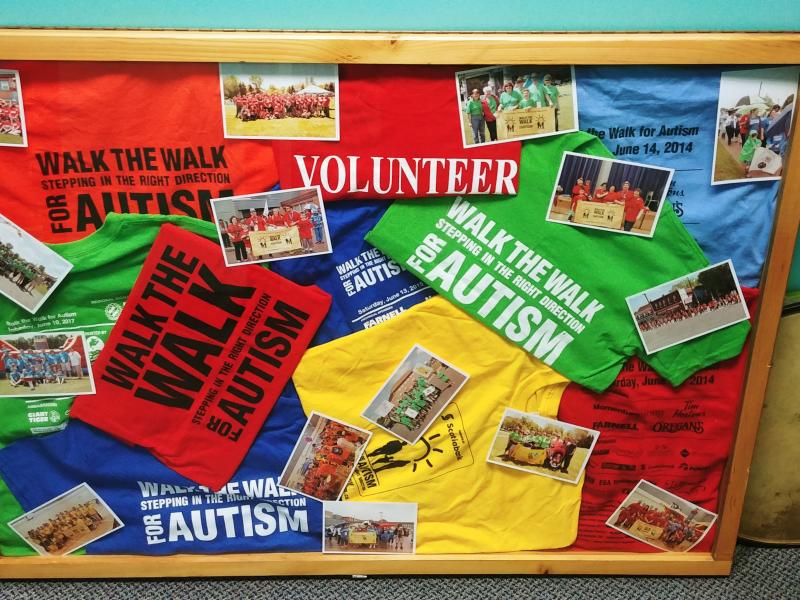 As a proud sponsor of the Walk the Walk for Autism, ​Crombie would like to recognize our employees Tracy Naugler and Mary Cluett for their leadership! The 10th Annual Walk the Walk for Autism was held on June 22nd in nine locations across Nova Scotia. Collectively, the province raised a grand total of $273,413! The funds raised remain in the communities where they were raised, allowing Autism Nova Scotia to offer supports, services, and resources to more people in the autism community across Nova Scotia!
Tracy and Mary are inspiring examples of Crombie's brand strategy, supporting and serving the communities in which we operate. Tracy's team, Team Crombie, raised $942.05 in pledges through jean day donations, bake sales and individual contributions. In addition, Crombie earned recognition for our sponsorship, as well as our first interaction on Valentines day when we presented the cheque to the Autism Centre.
Mary's team, Team All in The Family, was the highest team fundraiser for Halifax walk at $3,145.00! Her sister, Victoria Ettinger (whose sons, Alex and Curtis, both have autism) was second-highest individual fundraiser at $3,000.00!
Join us in congratulating each and every participant, donor, volunteer, and valued sponsor who made this year's 2019 Walk so incredibly successful!