With a diverse professional background, our Board of Trustees sets the vision that guides Crombie as we build and develop our portfolio of properties across Canada.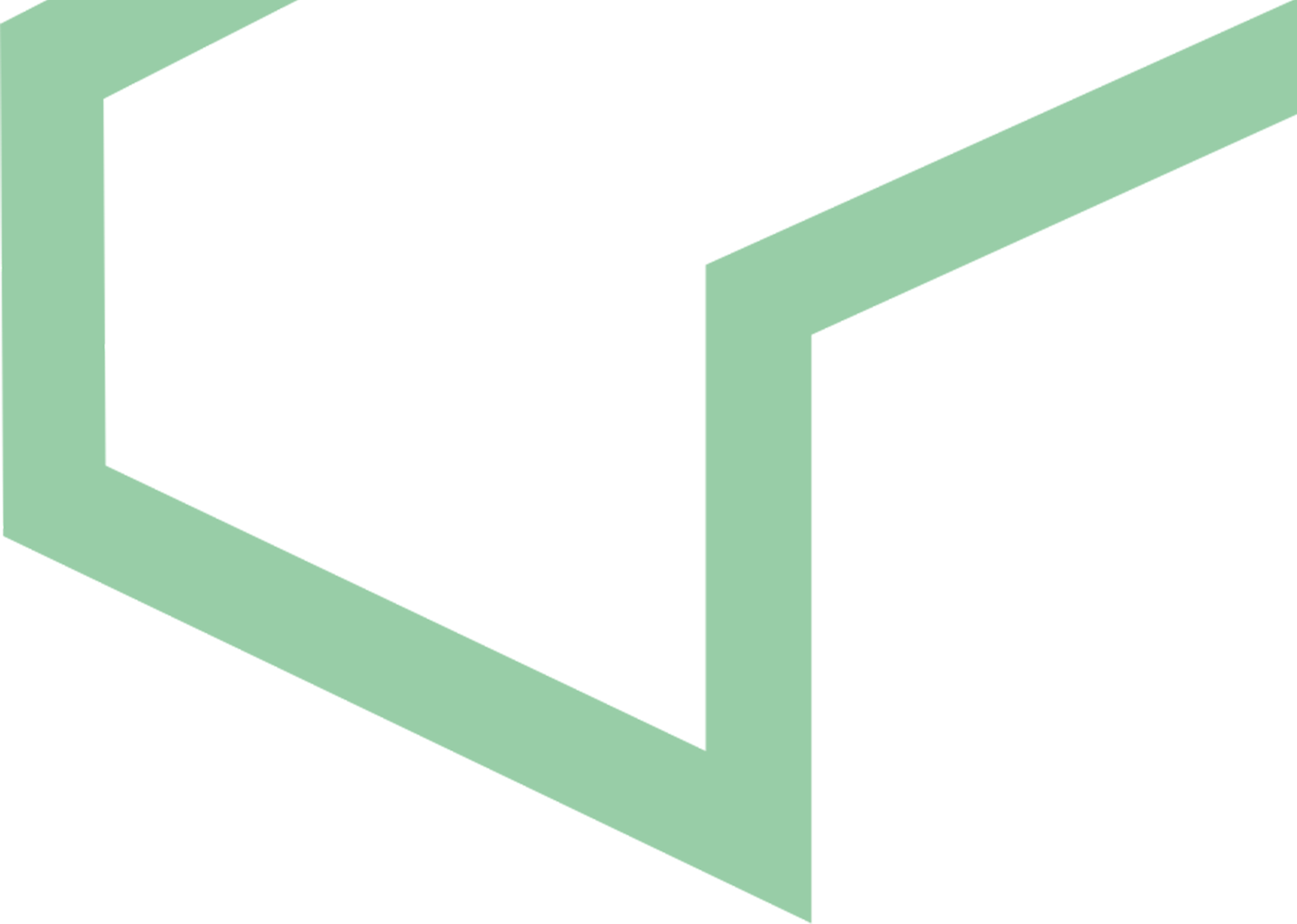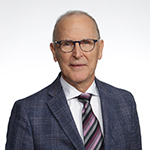 Michael Knowlton retired from Dundee Realty Corporation as President of Dundee REIT in May 2011 after 13 years of service. From December 1998 until May 2011 he held increasingly senior executive positions culminating in becoming President of Dundee REIT. Michael is a director of Tricon Capital Group Inc. and a trustee of Dream Industrial REIT and Dream Global REIT. Michael received his B.Sc. (Engineering) and MBA from Queen's University, earned his CA designation in 1977 and his ICD.D designation in 2011.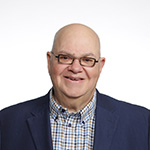 Paul Beesley served as a corporate director since 2018. He was Chief Financial Officer of Hudson's Bay Company from 2014 until his retirement in 2017. Prior to joining HBC, he held the position of Executive Vice President and Chief Financial Officer at Empire Company Limited from 2000 until 2014. Paul sits on the Board of Orlando Corporation and holds various designations including ICD.D, CPA, MBA from Saint Mary's University and a B.Sc. from Dalhousie University in addition to having completed the Advanced Management Program at Harvard Business School.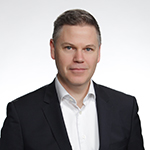 Mark Holly is President & Chief Executive Officer of Crombie. As President and CEO, Mark is responsible for leading Crombie's strategy, including achieving operational, financial, development, and ESG objectives. He brings more than 20 years of experience in real estate and development, having held progressive roles with TDL Group, Restaurant Brands International, and Restaurant Development Partners. Prior to joining Crombie, Mark was Senior Vice President, Real Estate & Strategic Sourcing with Empire. Mark transformed Empire's real estate strategy, instituted a capital governance model, and designed a net-zero strategy to achieve emissions reduction targets. He also played a pivotal role in the Farm Boy and Longo's acquisitions and worked closely with Crombie in strengthening our strategic partnership.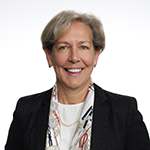 Jane Craighead has over twenty years of international experience with public company Boards of Directors, a strong understanding of corporate governance and board effectiveness, and a deep expertise in executive compensation. Jane is a board member of Jarislowsky Fraser Limited, and Intertape Polymer Group. Her prior roles include Senior Vice President Global Human Resources at Scotiabank, Global Practice Leader Rewards at Rio Tinto PLC, and Eastern Canada Business Leader for Human Capital Advisory Services at Mercer Human Resource Consulting. Previously, Jane held full-time faculty appointments at Queen's University, Concordia University, and McGill University. Jane began her career with Ernst & Young and was a manager in audit before pursuing an academic career. Jane holds a PhD in Management from McGill University, a Bachelor of Commerce from Mount Allison University, and is a Canadian Chartered Professional Accountant (CPA) and Chartered Accountant (CA).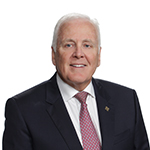 James M. Dickson is the Chair of Empire Company Limited. He is counsel to the law firm of Stewart McKelvey, with over 30 years of experience practicing primarily in the areas of mergers and acquisitions, corporate finance and securities prior to his retirement from the partnership in 2016. Jim serves as a director of Clearwater Seafoods Incorporated, Empire, and Sobeys Inc. He is the past Chair of the Board of Regents of Mount Allison University and past Chair of the IWK Health Centre Foundation. Jim holds a Certificate in Engineering from Mount Allison University, a Bachelor of Civil Engineering from the Technical University of Nova Scotia and a Bachelor of Laws from the University of Calgary. He is a professional engineer and was appointed Queen's Counsel in 2010.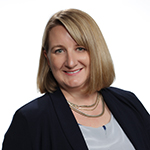 Heidi Jamieson-Mills, CPA, CA, is the Director of Finance with the IWK Foundation, based in Halifax, Nova Scotia. Prior to joining the IWK Foundation, Heidi was the Senior Vice President of Finance, Reporting and Treasury for Empire Company Limited where she led a team of finance professionals at Empire from coast to coast who delivered high-quality financial analysis and reporting. Heidi is a well-rounded finance professional who comes with over 20 years experience in treasury and taxation functions, strategic business planning, enterprise data governance and is an advocate in diversity, equity and inclusion. After graduating from Dalhousie University's Commerce Program, Heidi completed her Chartered Accountants professional designation in 2001, having received the Harry G. Holden Memorial Award for placing first in her class across Atlantic Canada. Heidi began her professional career with Grant Thornton LLP as an Audit Senior and Taxation Manager and completed the Canadian Institute of Chartered Accountants' In-depth Taxation Program. In 2010, Heidi's career accomplishments led to her being named one of Atlantic Canada's Top 50 leaders under 35. In 2020, Heidi was honoured to be named one of the Top 100 Most Powerful Women in Canada by the Women's Executive Network. Heidi is a committed community leader and has been actively involved with various organizations that enhance healthcare and health outcomes, and support victims of domestic abuse. Heidi was appointed to the Independent Advisory Board for Senate Appointments representing Nova Scotia. In past years, she has served as a board member with the Aberdeen Health Foundation, Tearmann Society for Abused Women, Highland Community Residential Society Foundation, and the Race on the River Dragonboat Society in Pictou County, Nova Scotia.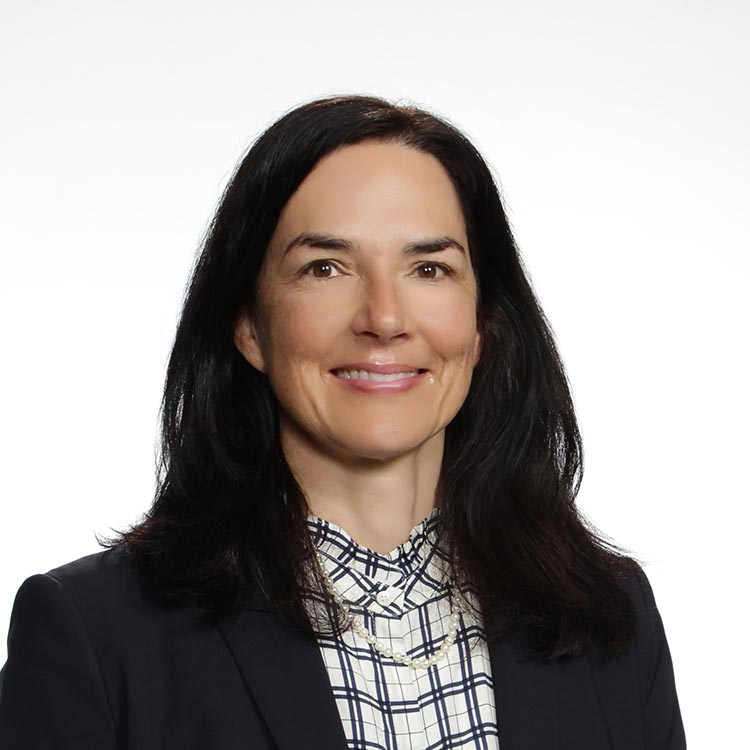 Heather Grey-Wolf is the Chief Development Officer of Infrastructure Ontario, a position she has held since 2021. In this position, she oversees work on transit-oriented communities, leveraging surplus lands for government priorities such as long-term care and attainable/affordable housing, as well as leading master development exercises for landmark projects like the redevelopment of Ontario Place. Prior to this she served in increasingly senior development positions at Capital Developments from 2018 to 2021. From 2016 to 2017 Heather was the Vice President, Development of Realstar Management. Before joining Realstar Management, Heather served in various development positions with Toronto Community Housing Corporation from 2009 to 2016. Heather has an MBA from the Rotman School of Management at the University of Toronto, a B.Arch and B.Sc from McGill University, and is a licensed architect with the Ontario Association of Architects.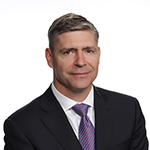 Jason P. Shannon has been working with Shannex Incorporated since 1999. In 2001, he was appointed Chief Operating Officer and took over development and operating responsibilities for the organization. In 2006, he was appointed President and COO of Shannex which today serves over 4,000 seniors. Prior to joining Shannex, he practiced law with Stewart McKelvey. Jason also serves currently as a director of the Loran Scholars Foundation and is chair of their Investment Committee. He is a past director of Health Association of Nova Scotia, Chair of the Nova Scotia Continuing Care Council, Atlantic Institute of Market Studies and the Atlantic Institute of Aging. Jason holds both a Bachelor of Commerce and a Bachelor of Laws from Dalhousie.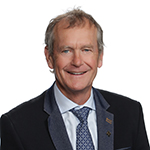 Paul D. Sobey retired as President and Chief Executive Officer of Empire Company Limited in 2013 after 32 years with the company. He received his Bachelor of Commerce from Dalhousie University, attended Harvard University Business School, Advanced Management Program and is a Chartered Accountant. Paul became a Fellow Chartered Accountant of Nova Scotia in 2006. In addition to sitting on Crombie's board as an independent trustee, Paul sits on the boards of Empire and Sobeys Inc. Paul previously served as the Audit Committee Chair and a member of the board of directors for the Bank of Nova Scotia. Paul is Chancellor of Saint Mary's University in Halifax, Nova Scotia.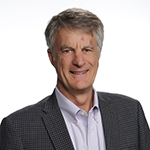 Michael Vels is the former Chief Development Officer of Empire Company Limited and Sobeys Inc., where he was responsible for leading Empire's real estate, technology, strategic sourcing, enterprise project management and mergers, and acquisitions activities. Michael was previously Chief Financial Officer of Empire from 2017-2021. Prior to Sobeys, Michael was Chief Financial Officer of Hydro One, where he led that organization's Initial Public Offering in 2015. From 2004-2014, Michael served as Chief Financial Officer for Maple Leaf Foods, leading the company's finance, mergers and acquisitions, information technology and communications functions. In 2014, he was named Chief Transition Officer, leading the restructuring of senior management and back-office functions. Michael serves as Treasurer of Canada's National Ballet School. He was educated and earned his Chartered Accountant designation in South Africa and prior to joining Maple Leaf Foods, worked in public accounting and mergers and acquisitions in South Africa and the United Kingdom. He has also earned his ICD.D designation.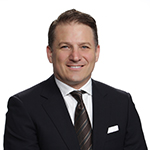 Michael Waters serves as Chief Executive Officer of the Minto Group ("Minto"), as well as a member of the Board of Trustees of Minto Apartment REIT, where he also served as CEO from its founding until 2023. Michael began working with Minto Group in 2007. Michael has over 25 years' experience in real estate finance, investment and development, and financial advisory services. Prior to joining Minto, he served in a variety of roles at Intrawest Corporation, a large resort developer and operator with a presence across North America. Earlier in his career, Michael worked at PricewaterhouseCoopers LLP and KPMG LLP. Michael completed his Bachelor of Commerce degree at the University of British Columbia and has an MBA from the Wharton School of the University of Pennsylvania. He was elected a Fellow of the Chartered Professional Accountants of British Columbia (FCPA, FCA) and is a CFA® charter holder.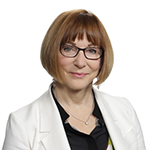 Karen Weaver is currently the President and CEO of MCAN Mortgage Corporation, having been appointed in May 2019. Prior to that, Karen was Interim CEO of MCAN Mortgage Corporation since October 2018. Karen has been a Director of MCAN Mortgage Corporation since 2011. Karen was the Executive Vice President and Chief Financial Officer of D+H Corporation from 2014 to 2017 and the Executive Vice President and Chief Financial Officer of First Capital Realty, Inc from 2004 to 2014. She served as the Chief Financial Officer and Senior Vice President at Brookfield Property Corporation from 2000 to 2003. Karen was a Trustee of Northwest Healthcare Properties REIT until 2021 and is a member of the Board of Directors for MCAP Commercial LP. Karen holds a BBA from Old Dominion University and an ICD.D designation from the Institute of Corporate Directors and is a licensed public accountant, retired, from Washington State, USA.
Build your Career with Crombie
We're not your typical REIT, and have career opportunities as diverse as our portfolio.