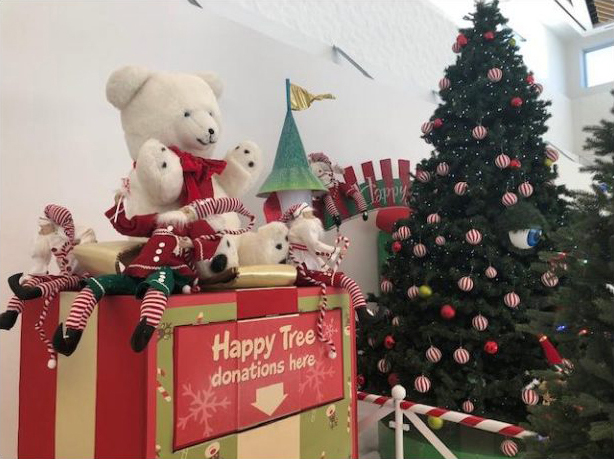 In a year when the holidays were very different from the past, Crombie's team remained committed to giving back to our communities, and many of our team members opened their hearts and pockets to several charitable causes. Thank you for your efforts and support, which have brought joy to so many during a challenging year, while building on Crombie's promise to serve the communities we call home.
Here are just some examples of the generous actions made by our team across the country this season:
Employees from the New Glasgow office donated toys and clothing on the Christmas wish lists of 5 children as part of their Christmas Families initiative – an anonymous gift-giving program bringing Christmas joy to less fortunate children in the community. In addition, the team donated iPhones and accessories to the older children in the program to fulfill their wish lists. The office also provided additional support for community services via Sobeys gift cards.
The Mississauga and Burlington offices in Ontario donated funds to the Lighthouse Program for Grieving Children, and more than doubled their original fundraising goal! Additionally, employees donated community food baskets, gift cards, hams for victims of domestic violence, clothing, and toys to the Compassion Society of Halton and local Value Village.
The team in Halifax donated the funds raised from their holiday basket contest to Feed Nova Scotia, as well as sponsored the Phoenix Youth Program's holiday lunch-to-go initiative.
Crombie employees in Newfoundland sponsored The Avalon Mall VOCM Happy Tree Campaign in support of the Salvation Army – collecting toys and gift cards for local youth. As well, a number of staff volunteered at the Salvation Army Kettle, collecting donations. In addition, Avalon Mall provided space for Spinal Cord Injury Newfoundland and Labrador to fundraise throughout the holidays.
Crombie is proud to enrich the communities in which we live and operate, and we are able to do that thanks to our kind, generous team!