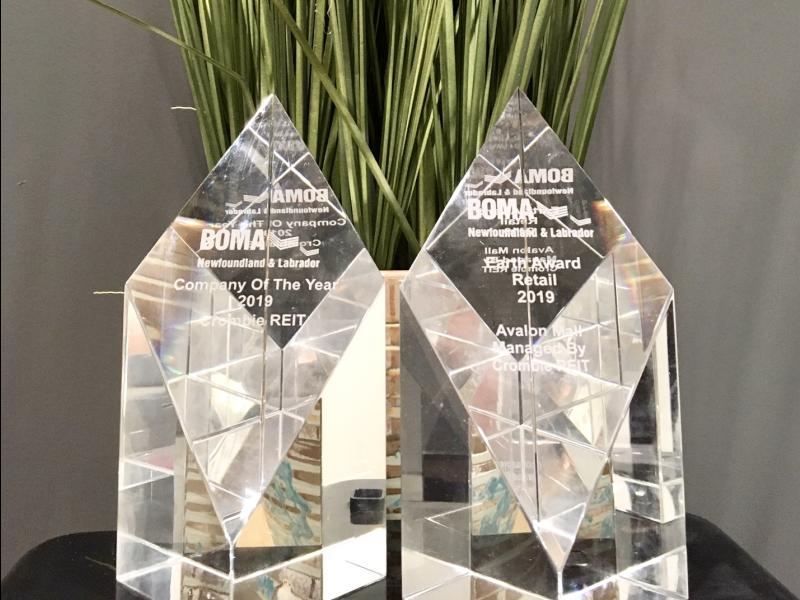 Our commitment to Environmental Sustainability contributes to our everyday decision-making processes and business practices. Avalon Mall and Crombie REIT were recently recognized during the 2019 BOMA Newfoundland and Labrador Industry Awards. The centre received the Earth Award: Retail, and Crombie was named Company of the Year. BOMA NL is part of the Building Owners and Managers Association (BOMA) of Canada, which is the voice of the Canadian commercial real estate industry, with more than 4,300 members across Canada.
Our Scotia Square complex in Halifax, Nova Scotia was also recognized by BOMA Canada, receiving a TOBY® Award of Excellence. The Outstanding Building of the Year (TOBY®) Awards is the most prestigious and comprehensive program of its kind in the commercial real estate industry, recognizing quality in commercial real estate buildings and rewarding excellence in building management.
We are incredibly proud of these achievements and the teams behind these two properties, as we work to foster a corporate culture where every employee values the environment and understands their role in preserving it.