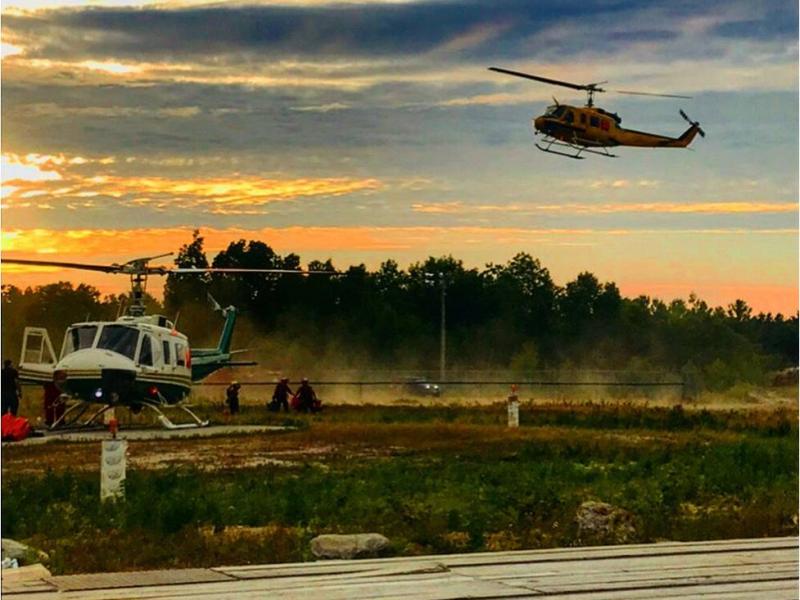 This summer, Canadians have watched wildfires cause massive damage across our country. Northern Ontario, for one, has been fighting several forest fires, the largest of which was referred to as Parry Sound 33. This fire began in mid-July, and led to the evacuation of hundreds of local residents. Thankfully, that fire is now considered "tamed", but it left an impact on the community and the first responders.
The Parry Sound Sobeys was contracted to fill firefighter "kits", and the demand was so great that volunteers lined up in the back alley of the Sobeys to help.

The store is located on a Crombie property so, to aid in their task, our team offered an open building space to the volunteers for as long as it was needed.
The community's immediate response to a call for help was to do whatever was needed to assist in the fight against the fire. As part of the community, Crombie wanted to do the same. We are grateful to have people on our team who keep an eye out for where we can help in our long-term commitment to enriching the communities in which we operate.