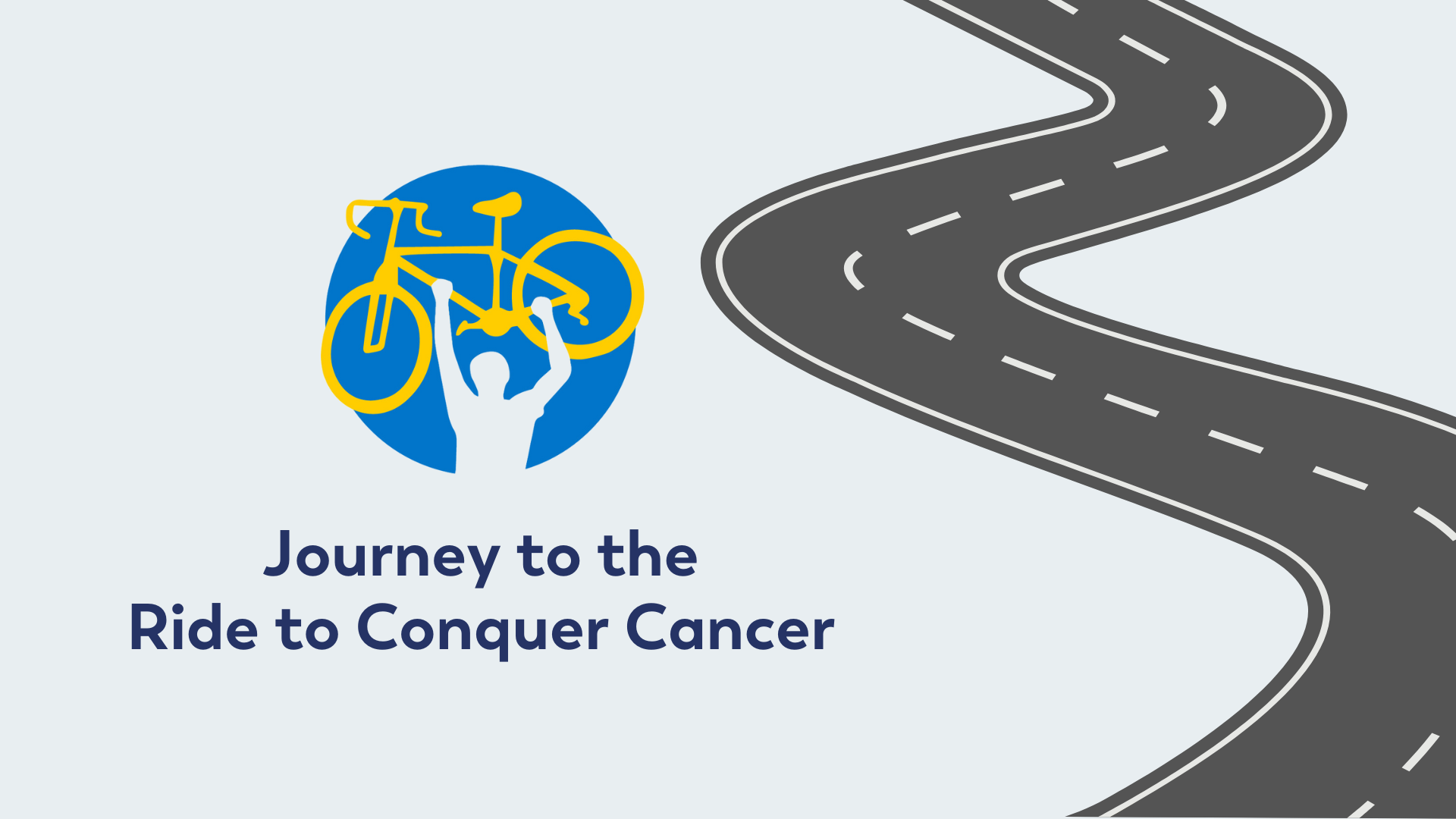 The Ride to Conquer Cancer is Canada's largest cycling fundraiser. All proceeds directly benefit The Princess Margaret Cancer Centre, one of the top five cancer research centres in the world. The two-day event brings thousands of people together to accelerate life-saving cancer research and care. Yehuda Kochanowski, our Manager, Tenant Coordination, recently participated in his 11th consecutive Ride to Conquer Cancer fundraiser.
Crombie encourages our team to get involved in their communities and give back to the causes that are meaningful to them. Through our Time Away From Work policy, we offer team members the opportunity to connect with causes they are passionate about and make an impact. On behalf of the Crombie team, we thank Yehuda for his long-term commitment to The Ride to Conquer Cancer. Here's what he had to say about this heartwarming event:
"My road to The Ride began after a recreational volleyball game. Following an action-packed set of matches, I developed a sore neck. Upon further inspection, I noticed a lump on my neck that I knew should not have been there. Shortly thereafter, I met with my doctor, which resulted in various scans and tests, including a biopsy. One month before my 40th birthday, I was diagnosed with Non-Hodgkin's Lymphoma.
Following my diagnosis, I began several months of chemotherapy at Mount Sinai Hospital, followed by one month of daily radiation therapy at Princess Margaret Hospital. On November 24, 2008, I successfully completed my treatment. Fast-forward to 2012. My colleagues invited me to join a cycling team for the upcoming 2013 Ride to Conquer Cancer. As someone eager to pick up new hobbies, I said yes! Most importantly, this fundraiser is an opportunity to give back to the healthcare providers who saved my life.
Without knowing what was involved, I jumped right in and started training for the cycling event. Believe me when I say that the training was extensive. Not only did I need to buy a bike, but I also embraced a lifestyle committed to healthier eating, cycling training, and a fitness program. My first training ride was a challenging 19 kilometers. Now, I can do leisurely 45-kilometer rides with ease – what a difference!
Each year, the event is different. I'm not referring to the ride route but to the stories of other participants. I meet people still fighting, who have won the battle, or have lost a loved one. We laugh, but mostly we cry, and encourage each other across the finish line. The Ride to Conquer Cancer continues to create an experience that is supportive of everyone in attendance. For instance, they authorize all types of bikes to complete the long journey, as many riders need special bikes to compensate for visible and invisible ailments.
This year, over 3,500 riders participated in the Ride to Conquer Cancer in Toronto and Niagara Falls, while over 200 supported us virtually at a distance. In total, the event raised $17.3 million, and of that, the $4,089 I raised helped this year's total surpass last year's by approximately $1 million. Over the past 11 years of participating in the Ride to Conquer Cancer, I have ridden over 2,000 kilometers (not including training), fallen twice, and raised over $50,000 with one goal in mind: to support the Princess Margaret Hospital. I have likely ridden my last Ride to Conquer Cancer event. This decision was not made lightly, but I will continue to support the cause that has changed my life. I'm proud to say that my bike will continue to be used… maybe in a future Ride to Conquer Cancer."