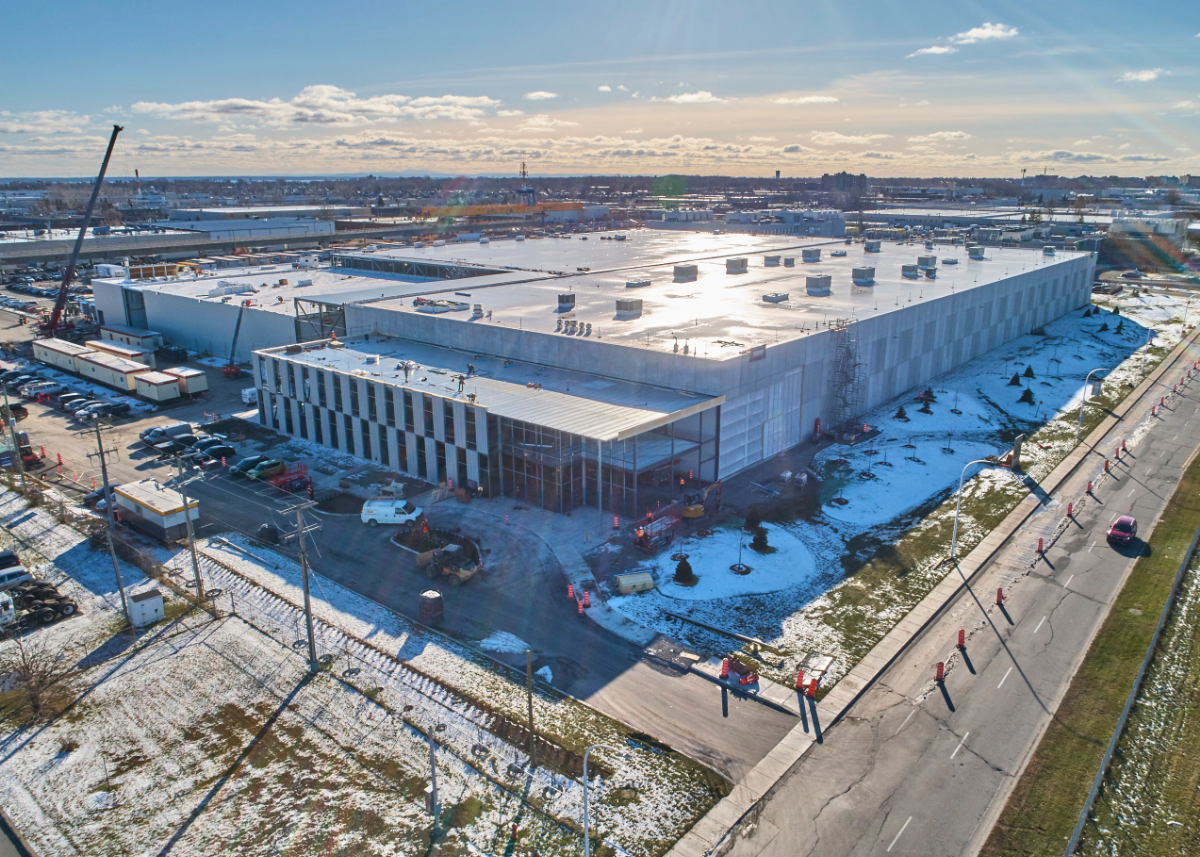 Crombie is very pleased to be involved in the upcoming development of CFC3 in Calgary! This facility will house Empire's third Voilà Customer Fulfilment Centre. Crombie will acquire the land, develop the facility, and enter into a long-term lease with Empire.
We are delighted to leverage the expertise created from developing CFC2 in Montreal and supporting the completion of CFC1 in the GTA. CFC3 in Calgary will serve Albertans beginning in 2023. This CFC will augment Crombie's growing base of retail-related industrial assets!
Read the full article from Retail Insider: https://retail-insider.com/retail-insider/2021/04/empire-expanding-voila-grocery-home-delivery-into-western-canada/
Pictured: 300,000 sq. ft. CFC2 in Montreal, which reached substantial completion in Q4 2020.