Welcome! This article will be regularly updated with Crombie Fun Facts. Stay tuned to learn more about us!

How We're Growing Together.
Crombie and its predecessors have been in business for over 60 years. Did you know that the company that would become Crombie was founded more than 50 years ago as Atlantic Shopping Centres Limited? With 29 properties slated for development over the next decade, Crombie is focused on increasing our presence in Canada's top urban and suburban markets through projects that enhance the communities where they're located. In the past 15 years, Crombie has grown in size and value, from 44 properties and $800 million in value to a company with 290 properties and over $5 billion in value.
---
Crombie's ICSC History.
Year after year, Crombie is ecstatic to participate in ICSC (International Commerce Serving Communities) events. ICSC promotes and elevates the spaces where people shop, dine, work, and play. Most recently, Crombie's leasing team attended ICSC Toronto to facilitate connections and conversations with innovators, dealmakers, and changemakers! Did you know that Crombie has frequented ICSC for 25+ years? Over the past two decades, our leasing team has routinely visited Toronto, Montreal, Whistler, Las Vegas, and other Atlantic Canada events.
Fun fact: Atlantic Shopping Centres (what would later become Crombie) would attend ICSC and give away 50lbs of lobster to one lucky event attendee. Talk about far from shellfish!
---
The Crom-Bees.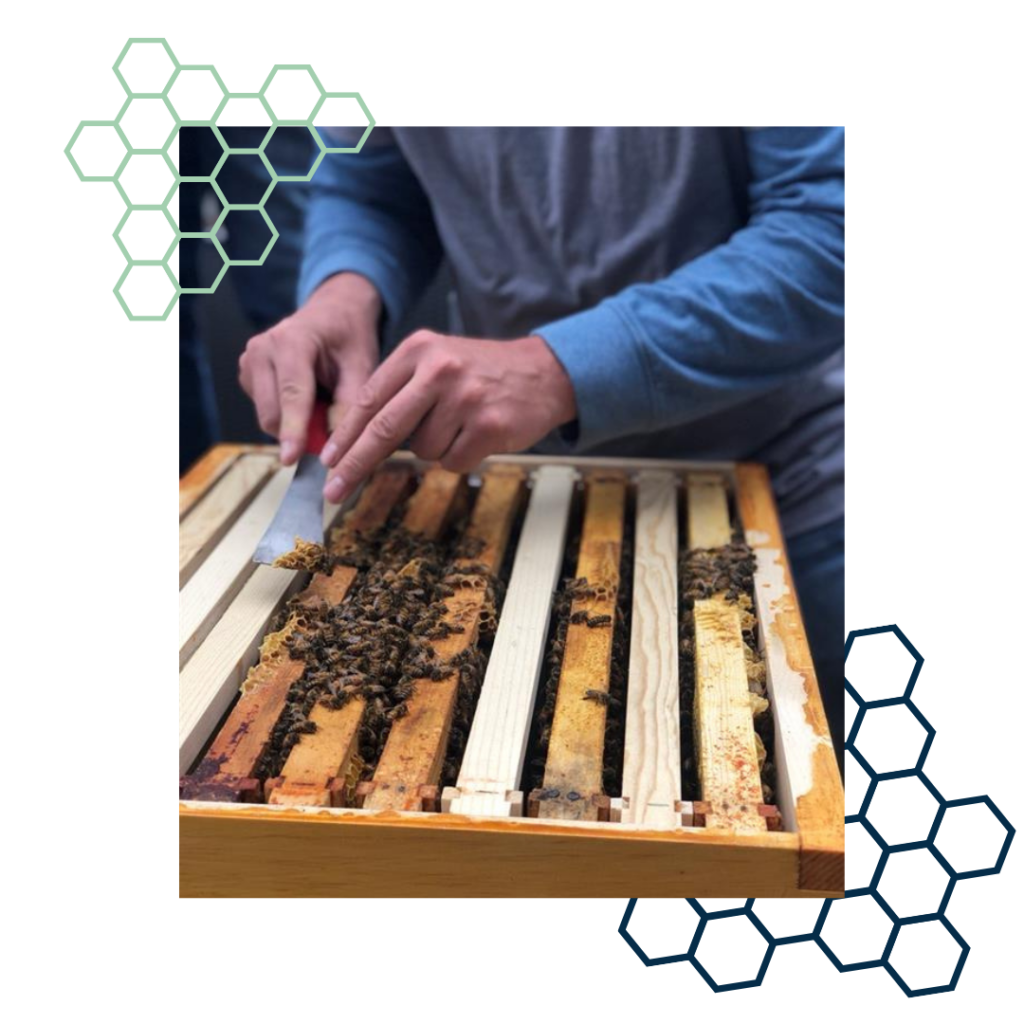 Did you know we installed urban beehives on the roof of Scotia Square (Halifax) and Bronte Village (Oakville)? Through our partnership with Alvéole, a global urban beekeeping company, our properties have temporarily welcomed rooftop beehives along with thousands of bees (or as we like to call them, Crom-bees)!
In alignment with our sustainability approach, we have embedded sustainability principles into the way we do business to enhance the well-being of our communities. Crombie has an important role to play in helping our tenants and partners achieve their environmental and climate change goals.
---
Our Guiding Values.
Did you know Crombie's Guiding Values were defined through a process that involved our employees? In 2021, we assembled a "Culture Club", comprised of team members from across the country from various departments and levels. This core group oversaw the process, which included surveying the entire team for their input on what it means to be a Crombie employee, and how we should define our values going forward.
Crombie is built on high performance, an entrepreneurial vision, and a commitment to collaboration. The following values guide our behaviour to ensure that we collectively achieve our goals and deliver results.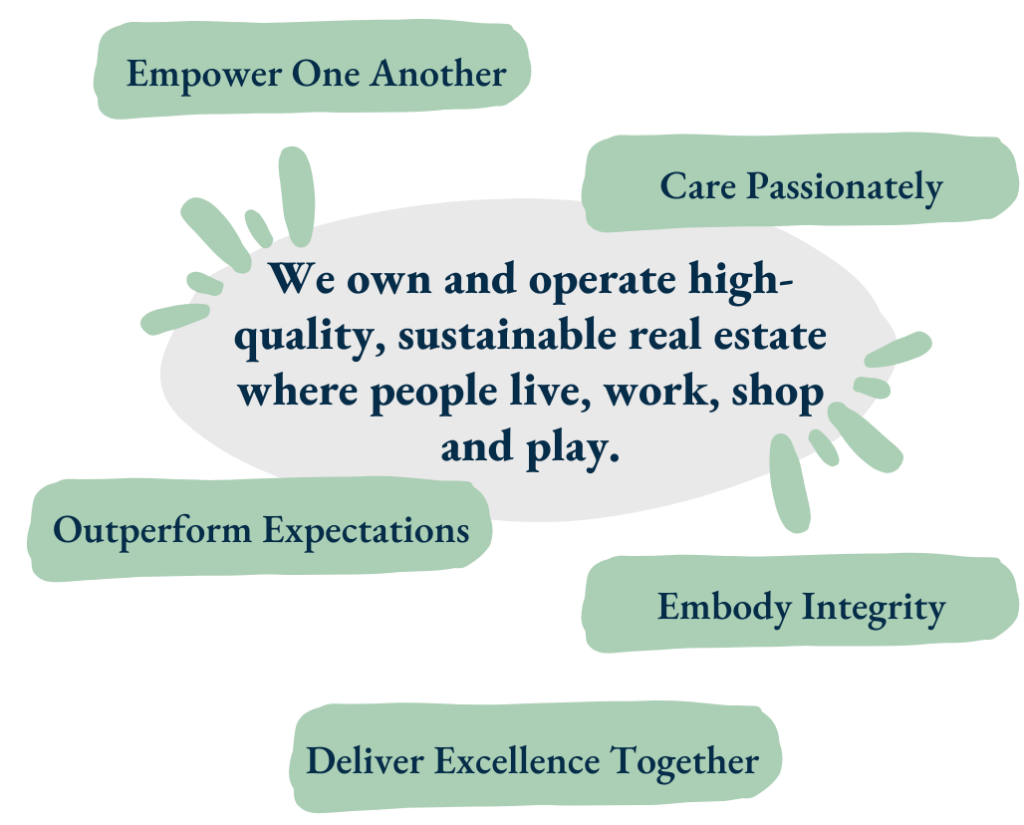 ---
Crombie's Inclusive Language Guide.
We are committed to focusing on Diversity, Equity, and Inclusion (DEI) practices and policies that can build an ever-improving culture of belonging. We know that language matters, and the words we use can impact our colleagues, tenants, partners, and communities.

Did you know we introduced an "Inclusive Language Guide" to our team? This resource provides a framework to ensure we use inclusive language in all our communications. The guide, created with input from our DEI Advisory Committee, focuses on language related to: race, ethnicity, nationality, religion, and Indigenous history; disability and ableism; and gender and sexual orientation. This is one step we are taking towards creating a culture where everyone feels safe to be their authentic self.
---
Our Evergrowing Quarter Century Club.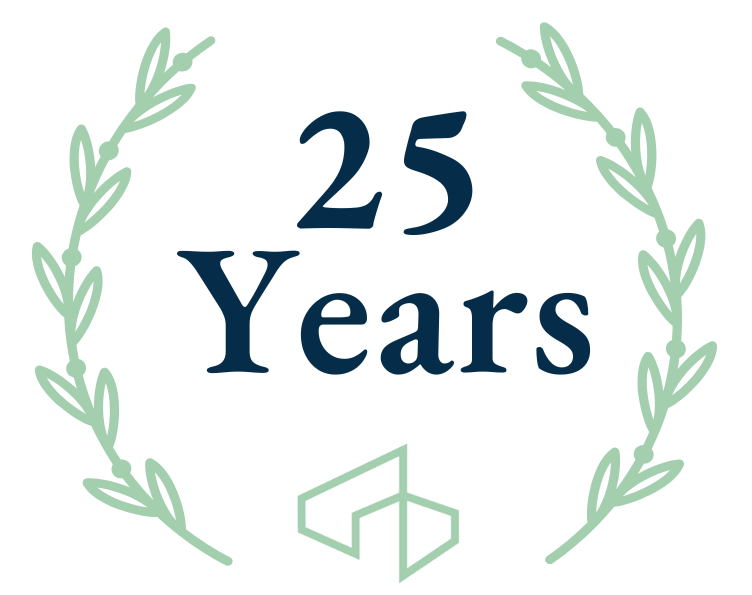 At Crombie, we love celebrating employee milestones, and are especially excited to acknowledge those employees who have achieved an amazing 25 years' employment with our organization. As Crombie has grown, so has the Quarter Century Club. We are proud to recognize and honour our loyal teammates who have worked faithfully for Crombie for so long.
We know Crombie is a special place to work, and our Quarter Century Club's fiercely dedicated members prove that to be true. Did you know that we have 97 members in our Quarter Century Club? Our team's ongoing commitment to colleagues, properties, and communities has built a caring, collaborative culture where everyone has the opportunity to thrive.
---
Our Focus on Diversity, Equity, and Inclusion.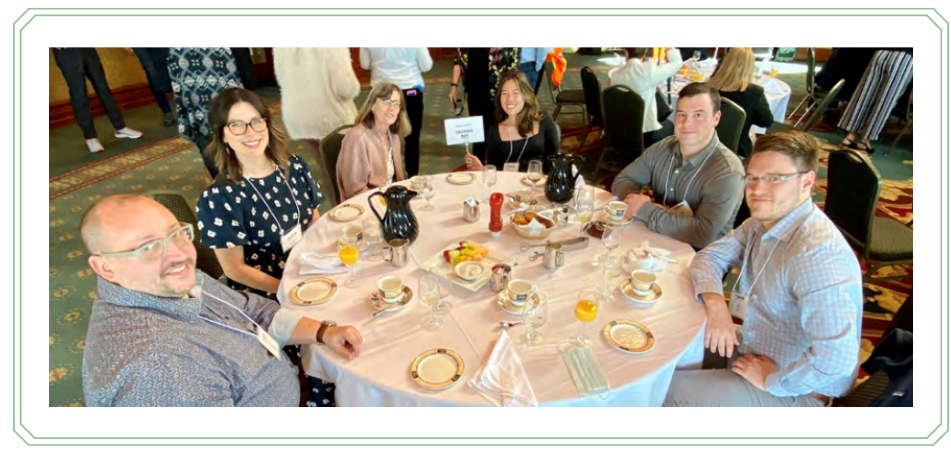 We are proud of the smart, dedicated people who enable Crombie to deliver on our promise to enrich the communities in which we operate. Our team has worked diligently to increase the diversity of our workforce, improve equity for all, and build an inclusive culture. Did you know that in 2021, 26% of Crombie new hires were diverse candidates?
This is achieved through our anonymous resume practice, where all resumes are stripped of identifiers such as gender, age, ethnicity, or country of origin, thereby minimizing hiring manager bias. Crombie strives to create an inclusive environment where individuals from diverse backgrounds are recognized and respected, where individual differences and creative thinking are seen as strengths.