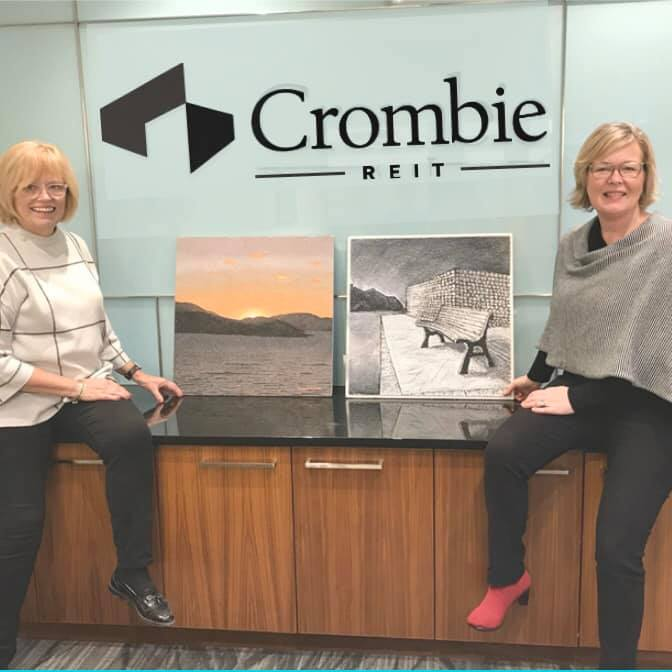 On January 27, 2020 Crombie was proud to present Mental Health Above All with these beautiful additions to their program. These works of art were donated by two incredibly talented employees. Harold Marshall in Avalon Mall created the sunset, and the black and white park bench was done by Jeremy Dong in our Calgary office.
Crombie is committed to advancing the conversation around mental health and helping to reduce the associated stigmas. The artwork created through the Mental Health Above All program serves as decorative conversation pieces, creating an opportunity to combat those stigmas and raise awareness of mental illness. Funds raised through the program will benefit the Mental Health Foundation of Nova Scotia. Visit their website to learn more.
Cheryl Fraser, Crombie's Chief Talent Officer & VP Communications, is shown here presenting these pieces to Starr Cunningham of the Mental Health Foundation of Nova Scotia. Cheryl is also on the Board of the Mental Health Commission of Canada.