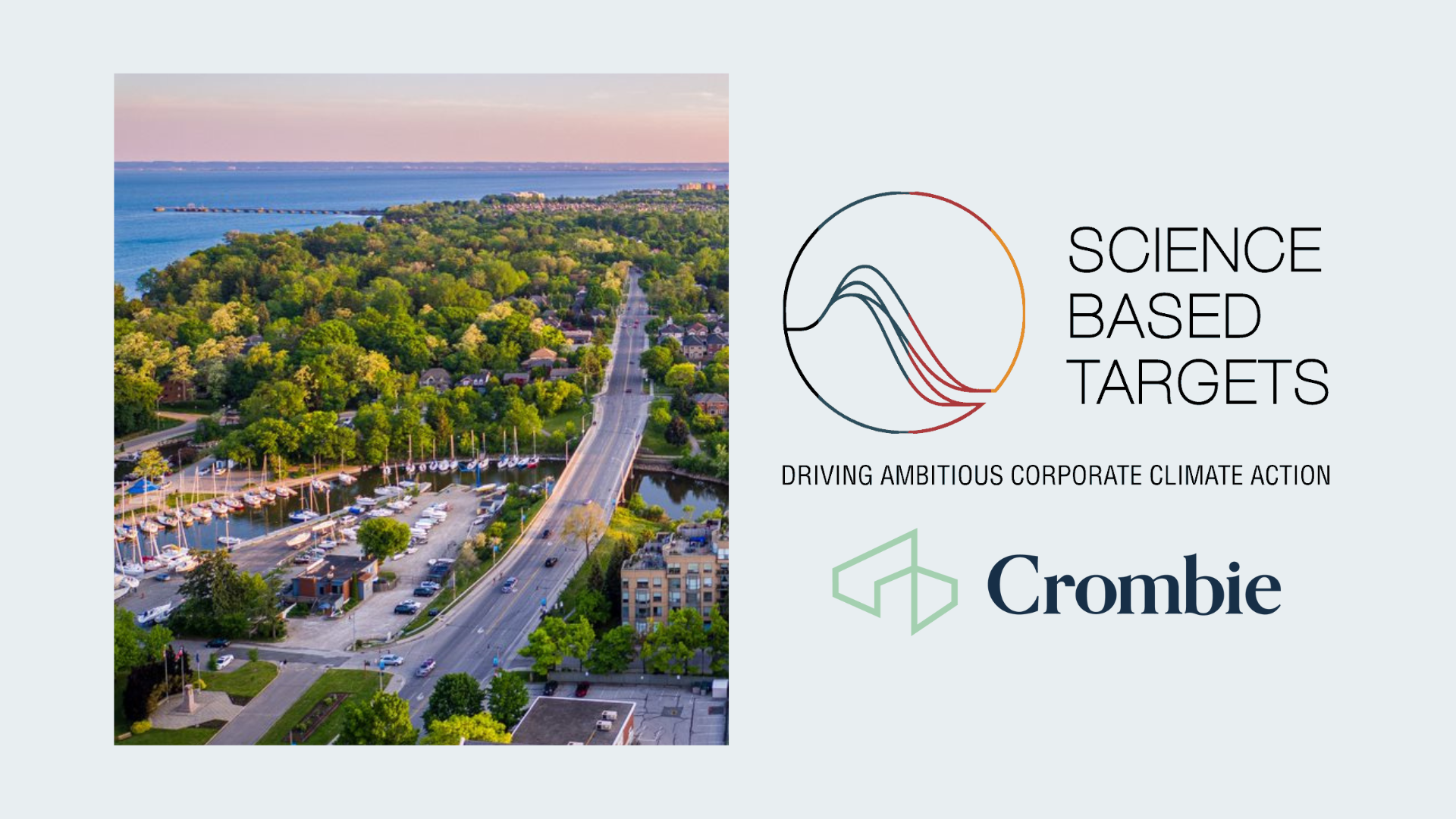 We're pleased to announce that the Science Based Targets initiative (SBTi) has validated and approved Crombie's plan to reduce our greenhouse gas (GHG) emissions as part of our Climate Action Plan, which was announced earlier this year.
Crombie's Climate Action Plan is a roadmap for tracking, measuring, and reducing GHG, and achieving emission-reduction goals. Within this plan, Crombie has committed to achieve net zero by 2050 for Scopes 1, 2, and 3. In the near term, Crombie is committing to reducing Scope 1 and 2 emissions by a minimum of 50% by 2030 from a 2019 base year.
We recognize the urgent need to accelerate the transition to global net zero emissions and do our part to stay below 1.5°C of global warming in line with the Paris Agreement. Our team has always been guided by the value we place on community, which has helped strengthen our environmental commitments. Through this Climate Action Plan, we aim to continue enhancing communities for the long-term through quality, sustainable real estate.
Ongoing investments in sustainability initiatives have resulted in recent certifications for two of Crombie's larger properties, including awards of BOMA BEST Platinum for the Scotia Square complex in Halifax, Nova Scotia, and BOMA BEST Gold for 1234 Main Street in Moncton, New Brunswick. This third-party validation of our sustainability efforts recognizes many years of work to reduce energy and water consumption, improve waste diversion, and offer best-in-class properties and services. In May 2023, we announced the development of The Marlstone, a planned 291-unit residential rental project in the heart of downtown Halifax. This development will be built to LEED Gold Standard, will be operational net zero ready, and will be a Rick Hansen Foundation certified property.
Successful results depend on intentional practices. Crombie is prepared to make the commitments needed to achieve the targets validated by SBTi.