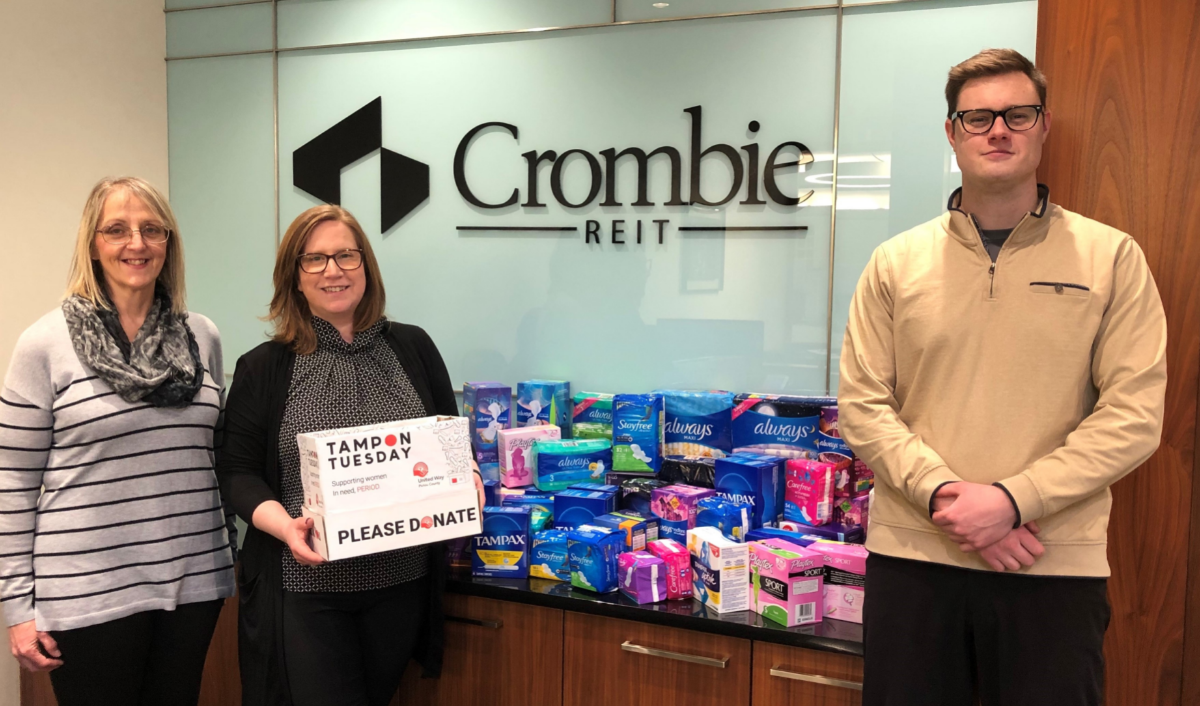 On Tuesday, March 10 team members in our New Glasgow office pulled together an amazing donation for Tampon Tuesday, a program initiated by the United Way of Pictou County. The United Way recognizes that people living in low income are sometimes forced to choose between food on the table and necessary menstrual hygiene products, which are a necessary fact of life.
Menstrual hygiene products are one of the most requested, yet least donated items, at food banks. Next time your workplace is organizing a drive for the local food bank, be sure to include this item in the list of suggested goods!
Thanks to our team for their impressive community support. Special thanks to Matt Craig, our VP Operations for spearheading this effort.