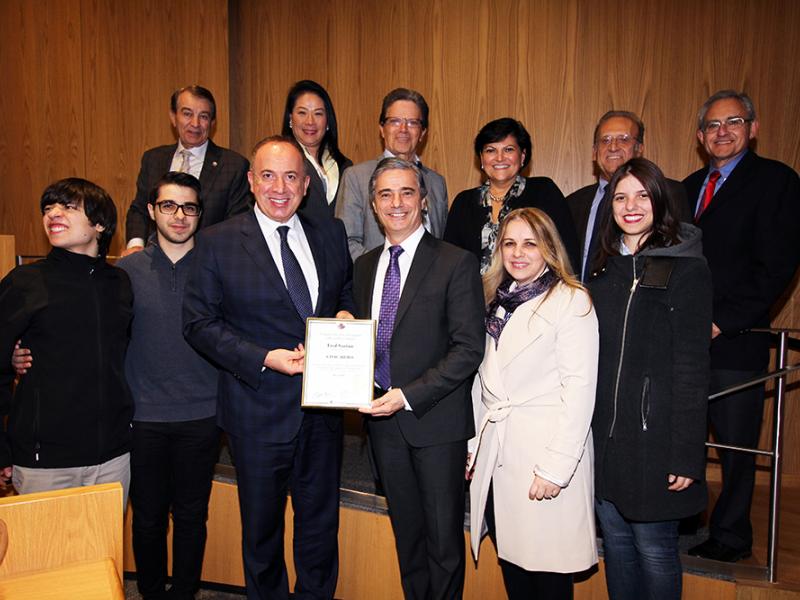 Fred Santini, general counsel to Crombie, was recently recognized for his volunteer work with the Shining Through Centre, which provides education and therapy to children with autism.
Fred was given the City of Vaughan's Ward 2 Civic Hero Award, recognizing his role as a founding member and ongoing advocate of the Centre's mission to enhance the lives of all those affected by autism.
"Fred Santini was a leading force in the creation and development of the Shining Through Centre. Founded and based in Vaughan, it now operates branches in other municipalities and helps families across many communities. Fred has demonstrated the leadership of a civic hero and I thank him for being involved in this outstanding organization. His hard work and compassion make him most deserving of this award." – Ward 2 Councillor Tony Carella
Congratulations, Fred, from all your friends at Crombie. You make us proud!