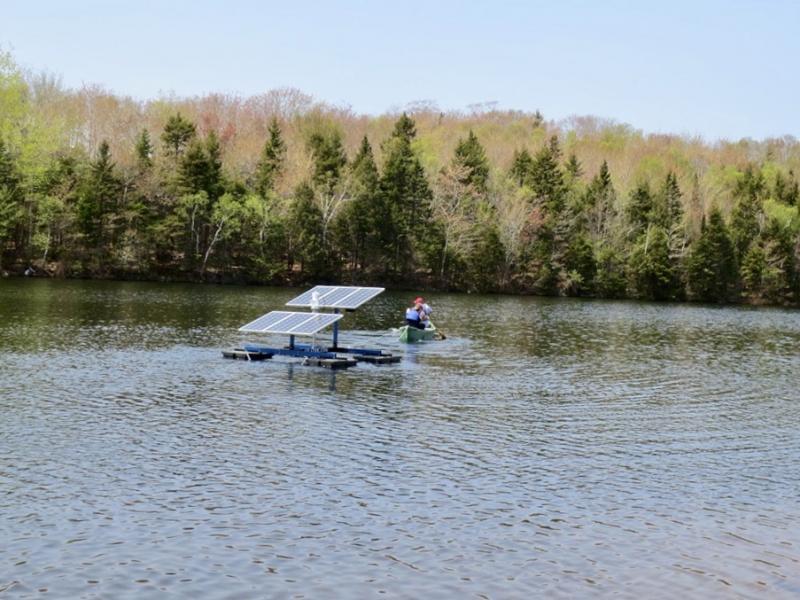 Crombie REIT is proud to partner with the Banook Area Residents Association, Halifax Regional Municipality, and the Nova Scotia Salmon Association to provide a self-sustaining, solar-powered aerator that will improve water quality at Penhorn Lake.
Several years of community-based monitoring across eleven of Dartmouth's Lakes has confirmed that aeration is a problem in both Oathill and Penhorn Lakes. Once the aerator is installed, recreational swimming and fishing at Penhorn Lake will be enhanced, ice skating will still be possible, and phosphate loading in the lake may also be reversed. A similar aerator deployed in Oathill Lake has shown positive results.

All labour and support for this project will be undertaken by volunteers. The aerator is self-sustaining, has a life expectancy of 30 years, and will remove the anoxic water levels. Crombie has committed to revitalizing the Penhorn property into a valuable asset for the community for many years to come..
Thank you Banook Area Residents Association for this opportunity, and for investing so much time and energy into improving the quality of Dartmouth's lakes for the community and families that use them!