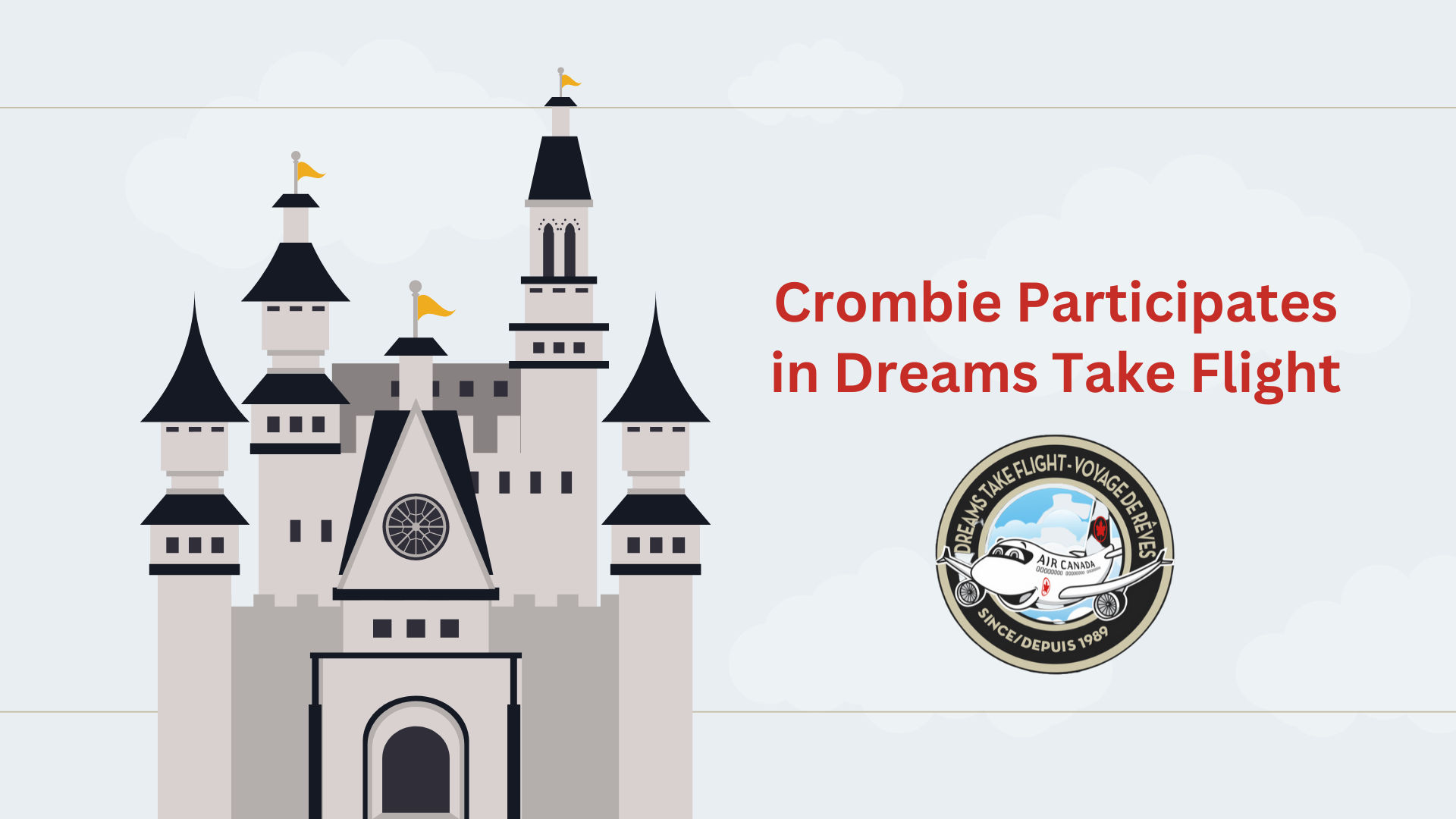 Dreams Take Flight is a volunteer-led, non-profit organization dedicated to providing a "trip of a lifetime" to deserving children. Over the past 30 years, Air Canada has flown more than 40,000 children on Dreams Take Flight. Through the generosity of several corporate sponsors and Air Canada, children from communities across the country are flown to Disneyland or Disney World for a day-long, all-expenses-paid trip.
Last week, Dreams Take Flight took off from Halifax Stanfield International Airport landing in Orlando, Florida. This was the first flight of its kind since 2019, post-COVID. Needless to say, due to the long wait, there was a great deal of excitement from the children who have been patiently waiting for their dream flight. Crombie is a proud supporter of Dreams Take Flight, and this year, Nathan Hines, our VP, Operations & Portfolio Management, was elected to participate on behalf of our team. Here's what he had to say about the trip:
"There are experiences in our lives that cause us to pause, shift our perspective, and gain a deeper appreciation for our differences and commonalities. I was thrilled to attend the first Dreams Take Flight since 2019. Witnessing children and volunteers from Atlantic Canadian communities come together for such a special cause was not only miraculous but also heartwarming.
Our day started at the Halifax airport where we were introduced to 144 amazing kids from across the Maritimes. The children were first given matching outfits for their Disney World adventure. We were then ushered onto the plane where I've never experienced such a magical way for a flight to take off. Once on board, the pilot cheerfully and encouragingly had the children clap their hands and stomp their feet. Within minutes, we were off soaring in the sky! As a thank you for their help, the children each received a postcard from their pilot.
Upon arriving at Disney World, my group of four boys were eager to explore the Magic Kingdom. Our day was an adventure filled with laps at the Tomorrowland Speedway, live stage shows, and moments, both big and small, that won't be forgotten. Before leaving the park, Mickey Mouse made himself available to sign each of the boys' hats to ensure they had a piece of the magic to take back home. To put it mildly, Dreams Take Flight provided us an adventure of firsts, overcoming fears, and… just being a kid!"
On behalf of the entire Crombie team, we would like to thank Nathan for his time and dedication for this wonderful cause.​​​​​​​​​​​​​​​​​​​