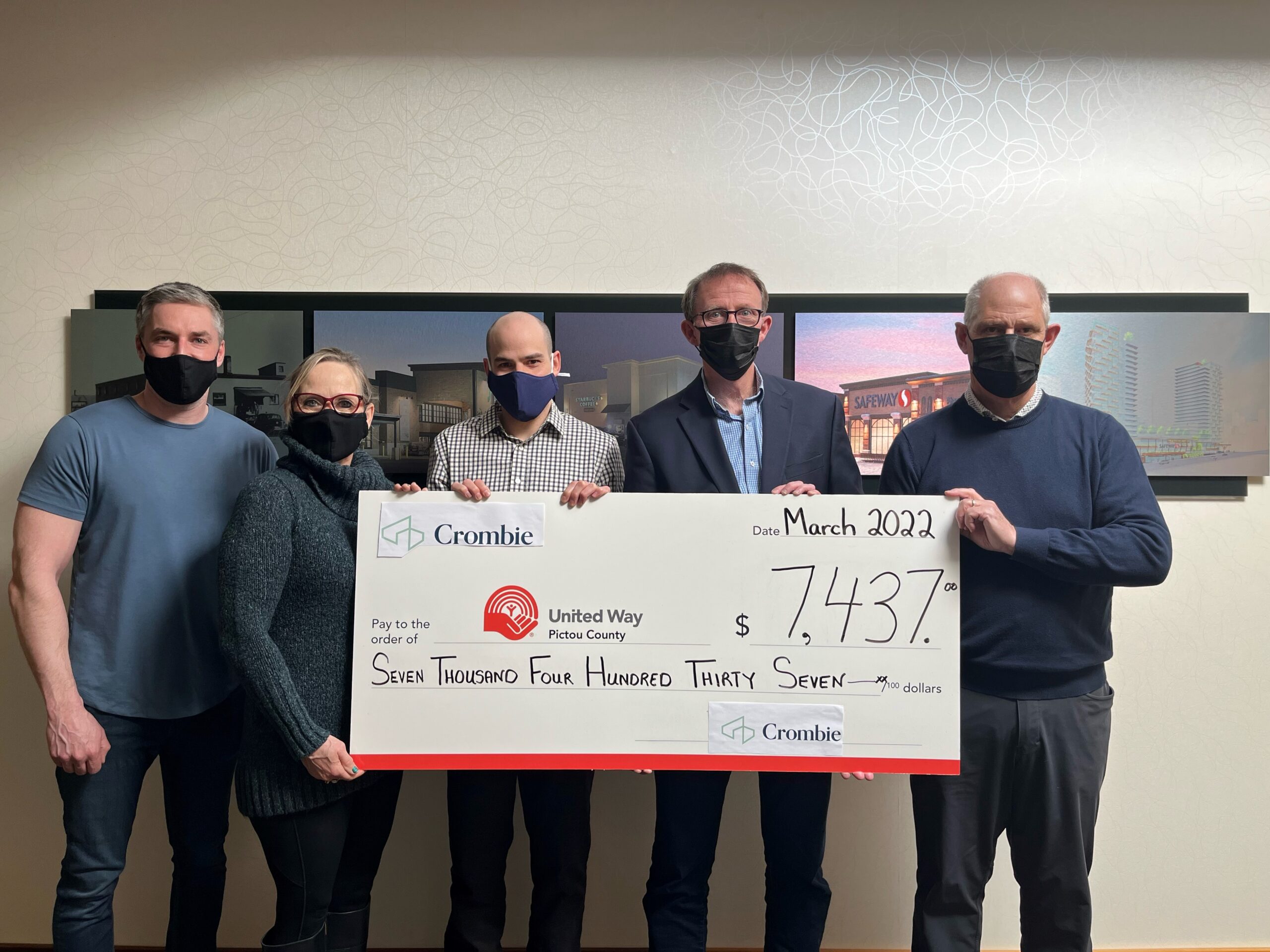 Crombie is proud to be a community partner with the United Way of Pictou County. Through our 2021 Annual Workplace Campaign, over $7,400 was raised by employee donations.
There are people in our communities who need a helping hand to overcome challenges that impact their daily lives. Crombie is committed to working with organizations that make change to help build stronger communities and healthier families.
Pictured left to right: Matt Connors (GenNext Chair, United Way), Ellen Fanning (Executive Director, United Way), Kyle Quigley (Manager, Financial Analysis, Crombie), Glenn Hynes (EVP & COO, Crombie), Graham MacNeil (Leader Chair, United Way).