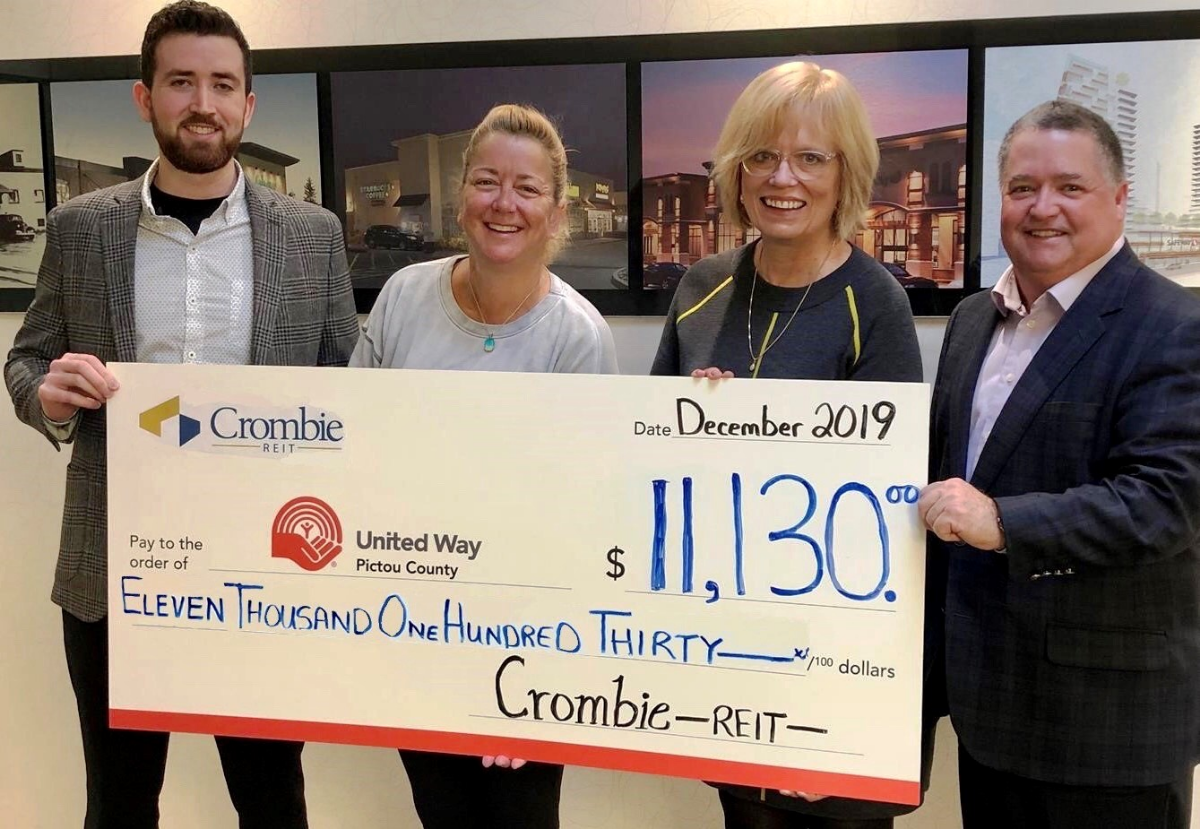 Crombie is proud to be a community partner with United Way of Pictou County. This year, Crombie raised a total of $11,130 and was named the third largest workplace campaign!
There are people in our communities who need a helping hand to overcome challenges that impact their daily lives. Crombie is committed to working with organizations that make change to help build stronger communities and healthier families.
Pictured is Matt March, Director, External Reporting, Irene Sobey-Aucoin, Cheryl Fraser, Chief Talent Officer & VP Communications, and Clinton Keay, Chief Financial Officer & Secretary.