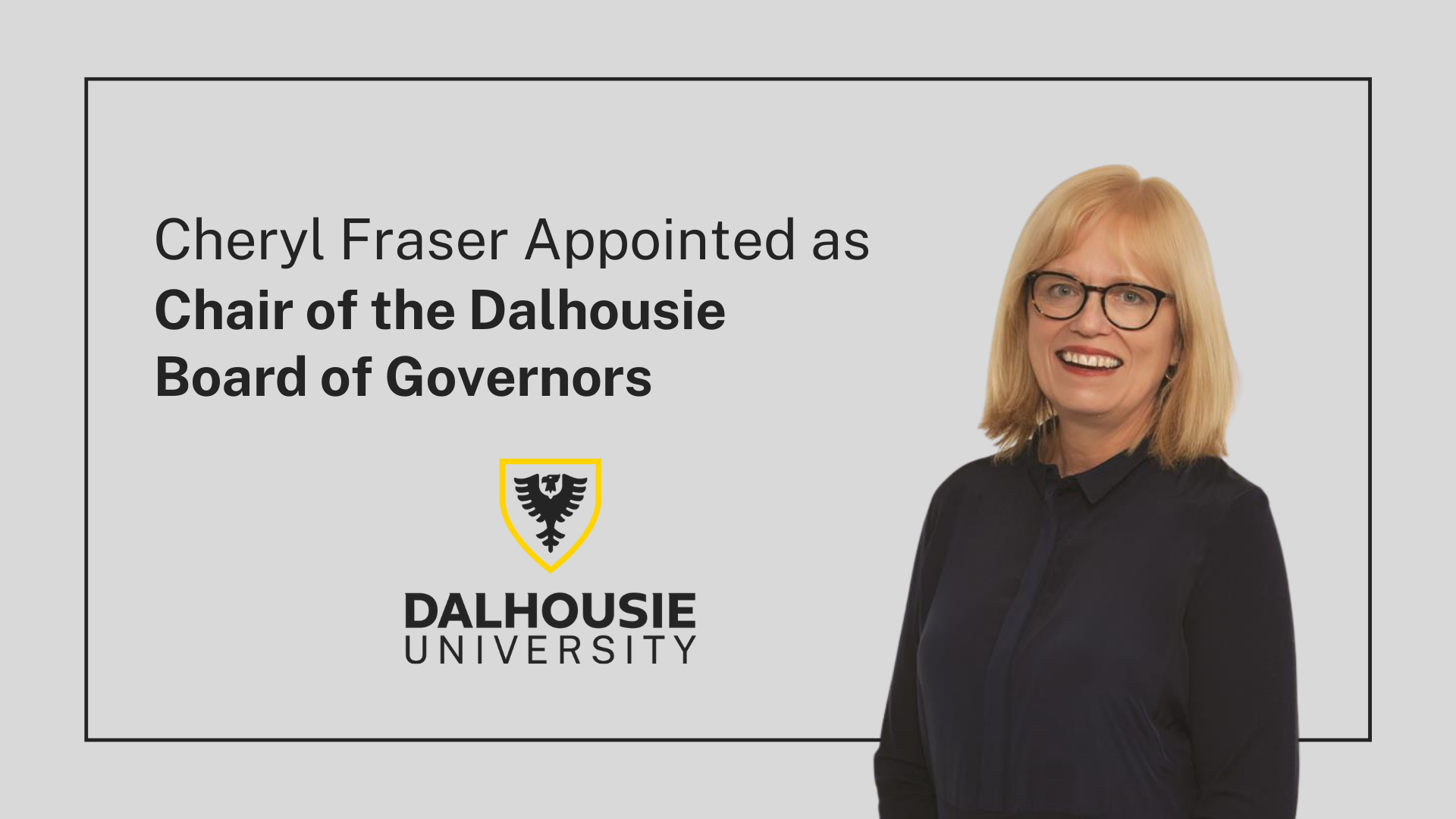 The Crombie team is pleased to share that Cheryl Fraser, Chief Talent Officer & VP, Communications, has been appointed as the new Chair of the Dalhousie Board of Governors for a three-year term.
Cheryl, who is the Board's current Vice-Chair and has also served as Chair of the Governance and Human Resources Committee, is a proud Dal alumnus. In case you didn't know, Cheryl holds both a Masters of Environmental Studies and a Bachelor of Science in Mathematics from Dalhousie University.
This is a well-deserved appointment, and we are grateful to Cheryl for her leadership excellence. We are certain her wealth of experience will be invaluable to Dalhousie as it continues to expand its impact in our communities for years to come. Congratulations, Cheryl!
For the full news story, visit https://www.dal.ca/news/new-board-chair-appointed/