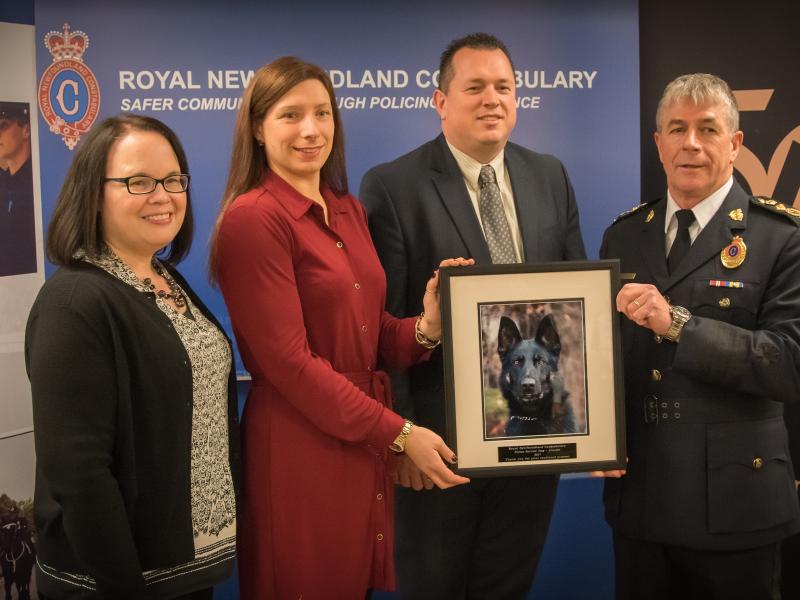 Crombie REIT's Avalon Mall in Newfoundland and Labrador recently partnered with the Royal Newfoundland Constabulary (RNC) to provide a new Police Service Dog for the community.
Named Avalon, he is the fourteenth Police Service Dog for the RNC and is a two year old pure bred German Shepherd. Members of Avalon Mall's management team are seen below at an official "passing of the collar" ceremony on December 12th.
Please join us in wishing Avalon all the best in his new career with the RNC.